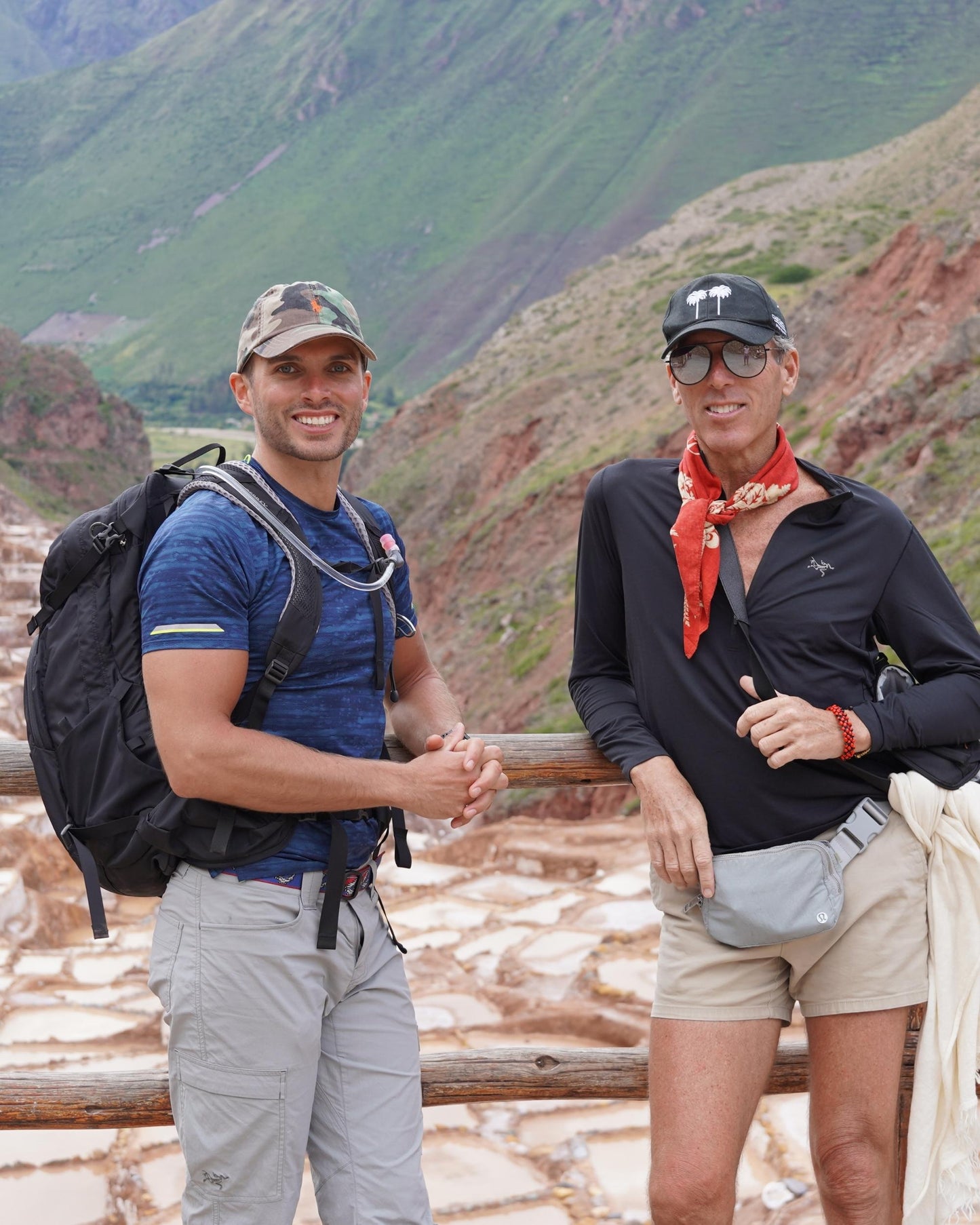 Co-Founders Explore to World to Find Beauty and Mental Health Secrets
Meet the visionary founders behind Halo42 Skincare, Tim Quinn and Mark A. Turnipseed, two extraordinary individuals with a shared mission to empower people and celebrate beauty from within.
Tim Quinn, a world-renowned makeup artist and former Vice President of Armani for 20 years, has dedicated his illustrious career to making people feel beautiful and confident. His passion for beauty knows no bounds, even during a challenging year-long cancer treatment, where he found solace in uplifting the spirits of nurses and patients with makeup and skincare advice. Tim's true gift of radiating love and joy has touched countless lives, driving him to create positive transformations.
Amidst the pandemic, Tim sought personal growth and transformation, leading him to connect with the inspiring wellness coach, Mark Turnipseed. Mark's expertise as a number 1 best-selling author and former mental health counselor brought a deep understanding of human reinvention. Together, they realized the potential of their unique gifts in empowering others and decided to collaborate.
Thus, the dynamic duo founded Halo42, an exceptional skincare line that goes beyond beauty to celebrate inner radiance. Drawing from Tim's extensive experience and Mark's holistic approach to well-being, Halo42 was born. Their shared vision is to inspire people to embrace their authenticity, find balance, and make the world a better and more beautiful place.
The Brazilian Secret
After creating Halo42, Tim and Mark embarked on an enriching journey to seek out the worlds greatest skincare secrets. Their first stop was to find out if the brazilian culture had a secret to the most elevated and sought after skin.
There, they discovered the magic of Copaiba, a precious resin known for its incredible benefits in skincare. Learning from local experts, they delved into the ancient wisdom of Copaiba and its remarkable properties.
With this newfound knowledge, Tim and Mark meticulously crafted the most exquisite skincare product, infusing it with the essence of Copaiba to enhance its transformative effects. Halo42's luxurious formulation, combined with their passion for inner beauty, became a beacon of radiance in the skincare industry.